ANNOUNCEMENTS
In order to ensure the fairness and justice of the voting activities, if a vicious brush is issued, the organizing committee will retain the results of the selection. Please consciously abide by the voting rules. The final interpretation right belongs to the organizing committee!
The growth of Youth talent quality
Ge Yanchao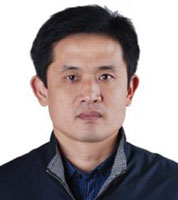 Chief Engineer, Henan Zhongtuo Petroleum Engineering&Technology Co., Ltd.
作为负责人完成'旧管道内衬UV CIPP固化修复技术'研究,实现了材料、设备的国产化。主持编写的'光固化软管内衬(UV-CIPP)管道修复工法'通过省级工法评审。代表公司参与《城镇排水管道非开挖修复更新工程技术规程》(CJJ/T 210-2014)、《城镇给水管道非开挖修复更新工程技术规程》(CJJ/T 244-2016)、CSTT组织编写的《管道更新技术规程》、《管道更新施工定额》、《非开挖技术术语》等多个标准规范的编写。2016年和2017年受中国地质学会非开挖技术专业委员会邀请作为第一期和第二期管道更新施工技术培训班授课老师对行业内学员授课。2018年度,获选为CSTT管道更新专家组成员。
MICROTUNELLING PERFORMANCE AND PIPE JACKING
Muhammad Farid Ghazali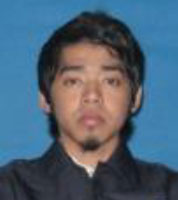 Engineer/Researcher, University of Petroleum and Technology, Malaysia
MASTER OF SCIENCE (HONS) Candidate (Civil Engineering)
-Research Title: Early warning and real-time monitoring system of landslide using distributed optical fibre strain sensing
-The research concerns about the technology uses a novel technique of measuring strains and movements on slopes in a near continuous manner using fibre optic distributed sensor known as Brillouin Optical Time-Domain Analysis (BOTDA).
Research Officer, UNIVERSITY TEKNOLOGI PETRONAS (01 May 2017 -Now)
- Researcher in slope monitoring for landslide using fibre optic system.
- Collaboration with JKR in monitoring landslide at KM 41 Simpang Pulai.
- Design product for slope monitoring using fiber optic system.
- University representative in promoting landslide monitoring products to industry.
-Researcher in the performance of Micro Tunneling Boring Machine (MTBM) with subsurface ground condition
Development of Lubricant Material into Over-cutting Area for Reduction of Jacking Thrust
Kazuki Maehara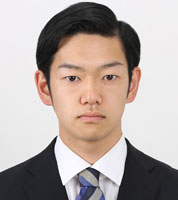 Kyushu University
I enrolled in Department of Earth Resources Engineering Kyushu University in April 2014. After four years of schooling, I graduated from the university in March 2018.  I enrolled in the Department of Earth Resources Engineering Faculty of Engineering Kyushu University in April 2018, and I belong to the laboratory of Rock Engineering and Mining Machinery.
My Growth Process
Sun Shaojie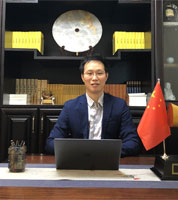 General Manager, Hangzhou Huashi Pipeline Technology Company
孙少杰是全国最早把CCTV机器人检测污染源及非开挖修复整改技术引入中国的实践专家,也是浙江华仕管道科技有限公司、浙江管迈环境科技有限公司的创始人,旗下两个科技型企业秉承精准治水、科学治水的理念助力杭州"五水共治"、"剿灭劣五类"、"污水零直排区创建"、海绵城市建设。其中CCTV污染源精准排查及非开挖修复整改技术助力浙江省"污水零直排区创建"、"美丽河湖创建"及全国"五水共治"的开展。专注于城市管网健康体检、城市河道黑臭水体治理、海绵城市建设等国家战略项目的技术研发与实践十多年, 2016年浙江华仕管道科技公司对"G20峰会"核心区的地下管网进行健康安全体检、对路面空洞进行健康体检、污水直排河道精确定位及不健康的地下设施进行非开挖修复整改,大大缩减了地下安全保障措施的时间,精准提高了安全保障效率,为"G20峰会"在杭州的召开做出了荣誉贡献;2017年度民盟浙江省委授予个人"剿灭劣五类"治水先锋荣誉;2018年参政议政的议题《加强CCTV检测及非开挖技术应用,推进"污水零直排区"创建》对"省污水零直排区"创建工作起到引领作用,科学治水、精准治水从根本上解决污水零直河道、湖泊及地下土壤,还美丽河湖于民,欢青山绿水于民。
Discussion on the Development of Trenchless Technology Driven by Big Data and AI+in the New Era
Wang Lichang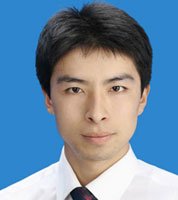 Central South University
王李昌,男,1989年4月,中南大学讲师,主要从事大顶管护壁减阻技术和钻探技术等方面的研究与应用。主持或参与省部、校级科研课题4项,校企合作科研课题5项。发表学术论文10余篇,其中SCI/EI收录2篇,申请发明专利3项。现为《非开挖技术》杂志编委。
Analysis on Mechanical Properties of CIPP Rehabilitated Pipeline Under the Coupling of Traffic and Operation Load
Li Bin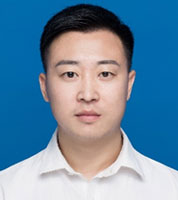 Zhengzhou University, Ph.D
李斌,男,甘肃人,1993年11月生,博士在读。本科就读于郑州大学水利与环境学院,2015年至今,在郑州大学水利与环境学院工程安全与防护专业硕博连读。研究方向为市政混凝土排水管道致灾机理与非开挖修复技术研究。目前共发表学术论文5篇,其中4篇被SCI和EI收录,获科技厅科技进步一等奖一项。
Application on Auger Drilling Technology in China
Zhao Liang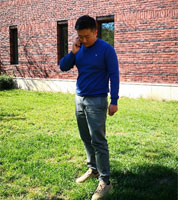 General Manager, Beijing Yingzhidun Municipal Engineering Co., Ltd.
赵亮,31岁,北京人,曾就读于英国普利茅斯大学,并获得工商管理学学士与市场营销学硕士双学位, 北京盈知遁市政工程有限公司创始人。2010年参加工作,2014年投身于非开挖行业,是北京非开挖市场上最早进行规模性微型顶管施工的从业者,是北京第一批从德国引入可导向后出土螺旋钻顶机的主理人之一,同时也是《微型液压顶管机》的专利持有人。其所代领的北京盈知遁团队一直致力于北京市场的螺旋钻顶机施工项目与螺旋钻顶技术的创新研发,团队具有高水准的施工经验和设备研发能力。
Sharing the Growth Process
Yang Peng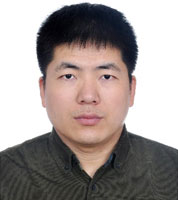 Chief Engineer, Hebei Su-an Industrial Group Co., Ltd.
2003年至今一直从事非开挖管道修复技术工作,主持完成了燃气、给水、排水、工业、水利、电力等行业领域的411项非开挖管道修复项目,积累了丰富的工程实践经验,其中多项非开挖管道修复技术的应用填补国内管道修复领域空白。期间代表公司参与建设部行业标准、中国非开挖协会标准及非开挖专业书籍的编写,主要有:《城镇燃气管道非开挖修复更新工程技术规程》CJJ/T147、《城镇排水管道非开挖修复更新工程技术规程》CJJ/T210、《城镇给水管道非开挖修复更新工程技术规程》CJJ/T244、《管道更新技术规程》、《管道更新施工定额》、《非开挖技术术语》、《地下管道非开挖修复技术》等。2011年"工业企业的管网非开挖修复技术"获得国务院直属单位中冶集团科学技术奖一等奖。
Analytical Study on Soil Behavior and its Countermeasures Using Pipejacking Method in Deep Strata
Ma Peng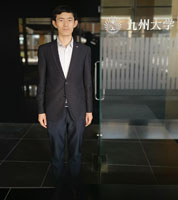 Kyushu University, Ph.D
马鹏,博士研究生,中国矿业大学采矿工程系学士、硕士。目前在九州大学(日本国立大学)工学府地球资源系攻读博士学位,师从島田英樹教授。研究方向主要包括顶管推进技术在深部软弱岩体中的工程特性及其减摩控阻技术及非开挖技术在城市深层地下空间开发中的应用。目前已发表论文2篇,授权发明专利1项。
The Road to Growth of Young Talents
Ph.D Hisham Mohamad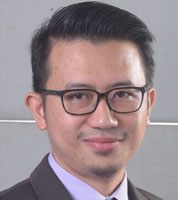 Secretary-General of Malaysian Trench and Tunnel Association / Associate Professor, University of Petroleum and Technology of Malaysia
Highly accurate and enthusiastic Engineer with over 16 years' hands on experience in civil and earthworks engineering design, site investigation as well as holding professorial position at Malaysia's leading engineering schools. Pioneer and expert in the state-of-the-art distributed fibre-optic sensing for geotechnical performance monitoring. Possess strong research and technical writing abilities coupled with sound understanding of the Eurocode 7 geotechnical design standards. Internationally recognised by professional peers with publication over 20 technical papers in ASCE, ICE, ASTM, etc. Flexible and organized in managing multiple workloads under pressure to deliver on time project executions.
Chinese Rigs Heading to International Market
Fei Shubing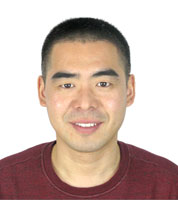 Engineer, DW/TXS Construction Equipment (Beijing) Co.,Ltd.
From Jan 2017 till now, working at DWTXS company at the position of Sales Director of International market. In charging of market analysis and investigation, customer negotiating and orders processing, after sales connecting and service. From June 2004 till end of 2016, working at Pipeline Man Mechanical Equipment Co.,Ltd. In charging of market and sales. The main products of this company is pipe line construction equipment for the long distance country cross pipeline building and laying. From July 2001 to May 2004, Chengde University majored in International Business. 
Innovation of Trenchless Technology Driving Development
Hans Hazairi Baddrul Hezri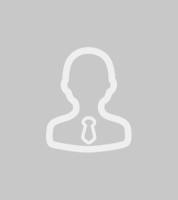 Tunnel engineer of MMC-Gamuda Corp
Use of CIPP and Spray Liners for Pressure Pipes in Australia: Current State of the Art and Future trends
Guoyang Fu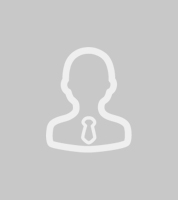 Research Fellow Department of Civil Engineering Faculty of Engineering, Monash University